2022/04/26

Shinji Takeoka, Toshinori Fujie was published in frontiers in Advanced Materials Technologies.
"Paper-Based Wearable Ammonia Gas Sensor Using Organic–Inorganic Composite PEDOT:PSS with Iron(III) Compounds"
Fujita Hajime, Meiting Hao, Shinji Takeoka, Yuji Miyahara, Tatsuro Goda, Toshinori Fujie

2022/04/26

The Human Performance Research Institute, to which our laboratory belongs, started its research activities on April 1, 2022 in the research area of Miraikan (Odaiba, Tokyo). (The Human Performance Research Institute)
2022/02/17
Yoshitaka Suematsu, Shinji Takeoka, Toshinori Fujie was published in Scientific Reports.
"Enhanced cellular engraftment of adipose-derived mesenchymal stem cell spheroids by using nanosheets as scaffolds"
Hisato Nagano, Yoshitaka Suematsu, Megumi Takuma, Shimpo Aoki, Ayano Satoh, Eiji Takayama, Manabu Kinoshita, Yuji Morimoto, Shinji Takeoka, Toshinori Fujie , Tomoharu Kiyosawa

2022/02/17
Sho Mihara, Shinji Takeoka was published in Polymers advanced technologies.
"Preparation and characterization of highly elongated polydimethylsiloxane nanosheets"
Sho Mihara, Shinji Takeoka

2022/02/17
Shinji Takeoka, Toshinori Fujie was published in frontiers in Sensors.
"Flexible Film-Type Sensor for Electrochemical Measurement of Dopamine Using a Molecular Imprinting Method"
Takumi Kishi, Toshinori Fujie, Hiroyuki Ohta, Shinji Takeoka

2022/02/17
Shinji Takeoka presented "Flexible Polymer Thin Films for Nano-Biointerfaces" as a Keynote Speaker in a joint international conference (12/20, 21, 2021, Webinar).
2022/02/17
Kenta Kakiuchi, Shinji Takeoka was published in PLoS ONE.
"Development of quantitative and concise measurement method of oxygen in fine bubble dispersion"
Kenta Kakiuchi, Takehiro Miyasaka, Norikazu Harii, Shinji Takeoka

2022/02/17
2022/02/17
Message from Prof. TAKEOKA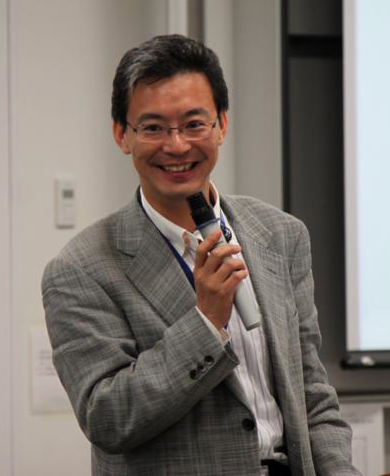 Welcome to Takeoka Laboratory. Our Lab studies biomolecular assembling sciences for nano-medicine. Molecular assembling and cooperative phenomena of biomolecules and/or biomacromolecules give us useful implications to construct smart nanodevices having multi-functions for biomedical application (Nano-medicine). Our research group quests the molecular assembling science and engineering of amphiphilic molecules such as phospholipids, glycolipids, aminolipids, and polyethyleneglycol (PEG)-lipids interacted with biomacromoleucles such as bioactive compounds, genes or proteins, in order to design and construct the nanocarriers in biomedical applications such as controlled drug delivery and release systems.