A review article written by Dr. Toshinori Fujie (Assistant Professor) was published from Polymer Journal as a Focus Review paper.
Development of free-standing polymer nanosheets for advanced medical and healthcare applications
T. Fujie, Polymer Journal (Focus Review), in press, DOI:10.1038/pj.2016.38
Link
Dr. Francesco Greco and Ms. Agostina Grillone (Fellow-PhD) from Istituto Italiano di Technologia (IIT) are staying at Takeoka laboratory for 4 months (February - May) and 6 months (February - July), respectively, to conduct collaborative research.
Dr. Shinji Takeoka, Dr. Francesco Greco, Kento Yamagishi, and Keisuke Nishiwaki will present recent works in "Nanotechnology Forum at Waseda University" (03/14/2016 Mon. 14:30-19:30).
Kento Yamagishi prized "SPSJ PMF Poster Award 2015" at 24th Polymer Material Forum.
Title: "Construction of Free-standing Conductive Polymer PEDOT:PSS Nanosheets and Application as Skin Surface Electrodes"
Message from Prof. TAKEOKA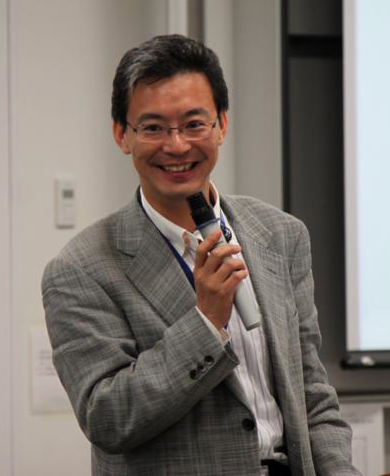 Welcome to Takeoka Laboratory. Our Lab studies biomolecular assembling sciences for nano-medicine. Molecular assembling and cooperative phenomena of biomolecules and/or biomacromolecules give us useful implications to construct smart nanodevices having multi-functions for biomedical application (Nano-medicine). Our research group quests the molecular assembling science and engineering of amphiphilic molecules such as phospholipids, glycolipids, aminolipids, and polyethyleneglycol (PEG)-lipids interacted with biomacromoleucles such as bioactive compounds, genes or proteins, in order to design and construct the nanocarriers in biomedical applications such as controlled drug delivery and release systems.