The 3rd Alumni party of Takeokalab was held in Twins. (12/10)
Thanks for your coming!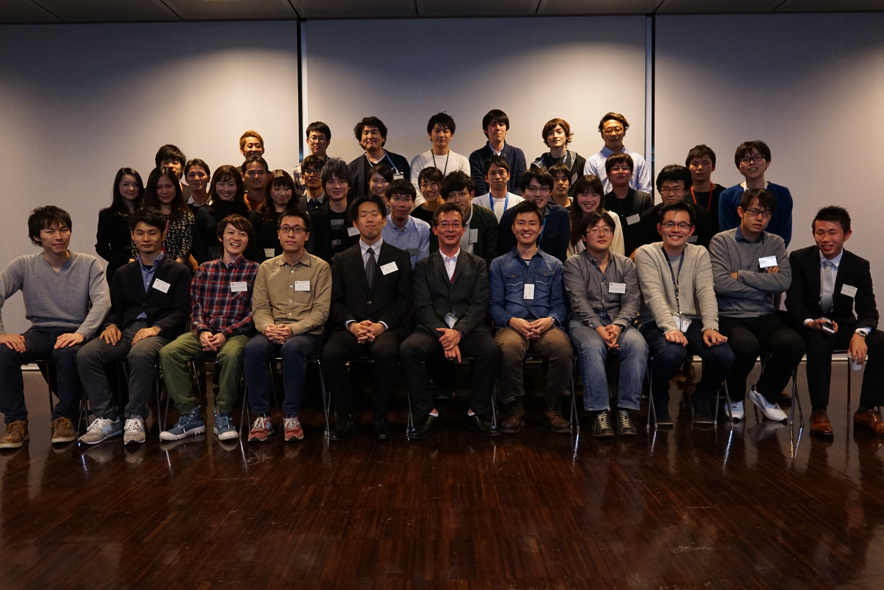 Kento Yamagishi prized Student Presentation Award in 23th Annual Meeting of the Society of Blood Substitutes, Japan (11/24-25/2016, Waseda Univ, Japan)
Toshinori Fujie presented recent work in Symposium 2016 of The Japanese Society for Biomaterials (2016.11.22, Fukuoka).
"Biopotential Measurement Using Conductive Polymer Nanosheets"
○Toshinori Fujie, Kento Yamagishi, Shinji Takeoka

Assistant Prof. Toshinori Fujie, Kento Yamagishi, Masato Takikawa, and Keisuke Nishiwaki presented recent works in the 23rd Annual Meeting of the Society of Blood Substitutes, Japan (11/24-25/2016, Waseda Univ, Japan)
Kento Yamagishi prized "Student Presantation Award"

"Novel Biomaterials Emerged from Platelet Substitutes Research: Development of Biomedical Nanosheets (Nano-Adhesive Plasters)", (Dr. Toshinori Fujie)
"Ultra-flexible skin-contact polymer nanosheet electrodes for monitoring of biological signals", (Kento Yamagishi)
"Evaluation of the hemostatic/rescue effect of resuscitative transfusion using platelet substitute, H12-(ADP)liposomes", (Masato Takikawa)
"Development of Stem Cells-laden Multilayered Nanosheets for Tissue Defect Repair", (Keisuke Nishiwaki)

Message from Prof. TAKEOKA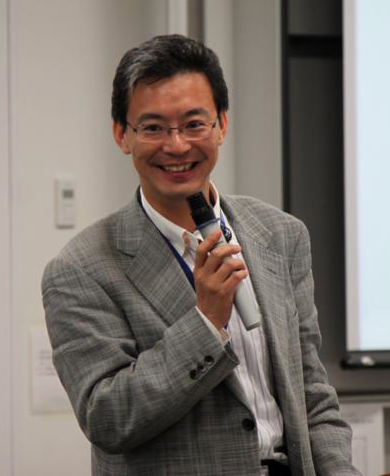 Welcome to Takeoka Laboratory. Our Lab studies biomolecular assembling sciences for nano-medicine. Molecular assembling and cooperative phenomena of biomolecules and/or biomacromolecules give us useful implications to construct smart nanodevices having multi-functions for biomedical application (Nano-medicine). Our research group quests the molecular assembling science and engineering of amphiphilic molecules such as phospholipids, glycolipids, aminolipids, and polyethyleneglycol (PEG)-lipids interacted with biomacromoleucles such as bioactive compounds, genes or proteins, in order to design and construct the nanocarriers in biomedical applications such as controlled drug delivery and release systems.